Intelligent Research Group is the leading market research firm for B2B clients. We pride ourselves on our high standards of quality. Our talented team of market researchers approaches every project as a partnership with our clients, with the goal of empowering businesses to make every decision with trustworthy data and maximum confidence.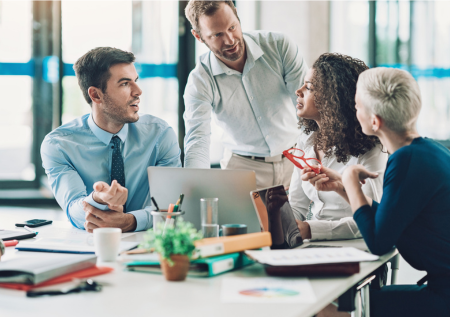 Client collaboration
Our team works in partnership with clients to build impactful, strategic studies.
Cutting-edge technology
Our proprietary machine learning methodology targets the precise individuals you need to hear from.
Unmatched quality
Our results are in a class of their own because we combine exceptional data with powerful analysis.

Our data scientists leverage data-driven methodologies to extract valuable insights–and inform critical decision making. Utilizing a sophisticated set of techniques, they transform raw data into meaningful patterns and trends.
With thousands of surveys under our belt and deep professional knowledge, there is no better team to build a study for your company. Our researchers consistently develop studies that deliver powerful results for our clients.
From client-facing tools to participant experience, our tech team is constantly innovating to develop the highest quality studies. Our expertise includes 10+ coding languages, including Python, R, VBA, HTML, Java, and C++.
Our dynamic team has been trained in the style of top consulting firms. That means we approach every project as a partner, not a provider, utilizing highly successful problem solving methodology and insight development strategies.